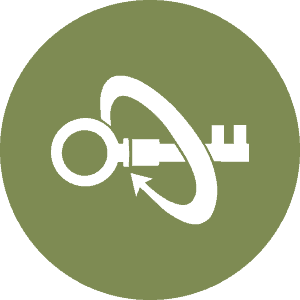 Is Outsourcing Investment Management the Right Move For You?
Being a financial advisor in the current market environment is becoming increasingly difficult, and it could help to have a partner like iSectors to offload investment capabilities through turnkey asset management platforms (TAMP). Consider the short case study below. If any of this resonates with you, it may be the right time to give us a call and start the conversation about outsourcing.
James is a financial advisor who has been providing financial planning and investment management services to his clients for the past 10 years. He has built a successful practice and has a strong reputation for providing high-quality advice and personalized service to his clients.
However, James has recently realized that managing his clients' investments is becoming increasingly complex and time-consuming. He spends a significant amount of his time researching and analyzing investments, monitoring market trends, and rebalancing portfolios to ensure that his clients' investments are in line with their goals and risk tolerance.
James has decided to outsource his investment management to a third-party provider to free up more time to focus on providing financial planning and other value-added services to his clients. He has carefully researched and evaluated several investment management firms and has selected one that aligns with his investment philosophy and has a strong track record of performance.
James has made the transition to outsourcing his investment management seamlessly and efficiently. He has transferred his clients' portfolios to a TAMP and has begun to receive regular updates on the performance of the investments. He has also implemented new systems and processes to track the progress of his clients' investments and ensure that they are being managed in line with their individual goals and objectives.
James's clients have benefited from the change as well. They have access to a wider range of investment options and have the peace of mind of knowing that their investments are being managed by a professional team with a proven track record. They also appreciate the fact that James is now able to spend more time providing financial planning and other value-added services to them.
Overall, outsourcing his investment management has been a successful move for James. He has been able to focus on providing high-quality financial planning and other services to his clients, while still ensuring that their investments are being managed in line with their goals and objectives.
iSectors® strongly believes that outsourcing is the future of investment management. Research has shown that when an advisor is able to focus more time on developing client relationships this translates into increased revenue. 
Contact us to learn how Sectors® suite of allocation models created by advisors for advisors can help meet your clients' unique risk/return objectives. Allowing you to focus on where you can add the most value: client relationships.