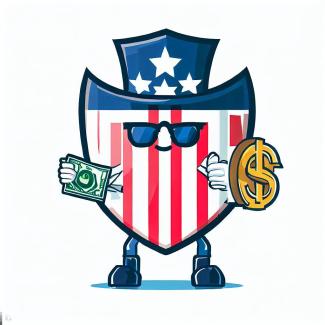 Immaculate disinflation. Can the Fed achieve it?
Lately you might have been hearing the term immaculate disinflation. When I first heard the term, I thought the media was referring to the New York Jets fans' high hopes for the coming season with Aaron Rogers only to wake up in December with the same 7 – 10 record. After more research, I realized the term was coined by Paul Krugman referring to the Federal Reserve's use of restrictive monetary policy to quickly bring inflation down to their 2% target level without causing a recession or significant unemployment.
Looking back, has the Fed ever achieved immaculate disinflation? In the nine times since 1961 that the Federal Reserve implemented a series of rate increases above the neutral rate of inflation, only once did they avoid a recession, in 1994, as reported by the investment bank Piper Sandler.
Based on their history, achieving immaculate disinflation is not an easy task for the Fed, but it is not impossible either. Can the Fed achieve this goal? Although the economy is slowing down, core inflation is still too high and sticky, and the labor market is strong. Based on this, the Federal Reserve will feel the need to continue to apply the brakes. This scenario was made more likely, on June 28, at the ECB forum, when the Fed Chairman, Jay Powell stated, "I don't see us getting back to 2% this year or next year" and suggested the possibility of additional interest rate hikes. 
Can the Fed avoid a recession? The harder and longer the Fed applies the brakes, the more likely we will see a recession. The question increasingly looks to be when we will see a recession, not if we will see one.