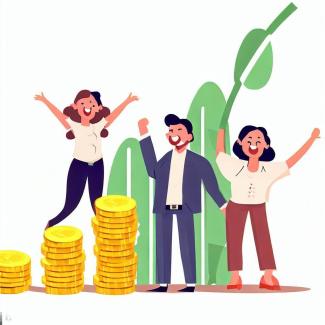 How Model Portfolios Helped Emily Improve Her Clients' Experience
As a financial advisor, Emily was always looking for ways to improve the client experience. She knew that what clients valued most was financial advice and a personal relationship with a trusted advisor. However, she often found herself spending most of her time on portfolio management rather than building those relationships.
One day, Emily discovered the power of model portfolios. By streamlining the portfolio management process, she could free up more time to focus on what clients truly valued. Not only did this improve the client experience, but it also helped her grow her firm by attracting and retaining more clients.
Using model portfolios allowed Emily to foster more efficient relationships with her clients, spend more time providing excellent service and building meaningful relationships. It also provided consistent analytics and improved reliability, giving clients more consistent outcomes. And by using blended strategies, Emily could still provide a customized approach to meet each client's unique needs.
Emily found that her clients actually preferred model portfolios, as they were well-researched and relied on the oversight of professional money managers. And with the help of a tech platform and model marketplace, Emily was able to seamlessly implement her favorite investment strategies and scale her business with ease.
Thanks to model portfolios, Emily was able to improve the client experience and grow her firm, all while providing the personal advice and guidance that her clients valued most.
To learn more how iSectors' allocation models can improve your clients experience visit iSectors.com or call us at 1-800-iSectors.